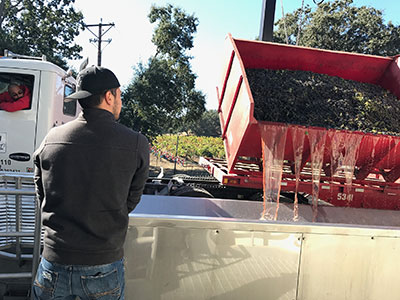 From the Vineyard to the Bottle
Successful winemaking must be a cooperative effort on behalf of our vineyard and winemaking teams. Under the direction of our winemaking team, Donati Family Vineyard grapes are grown to standards that deliver the highest quality. The vineyard field staff monitors the vineyard blocks throughout the year and pick the grapes at the ideal time.
Once the grapes arrive at the Templeton winery they are again inspected for quality. For our white wine program a whole cluster press is used to extract the juice. After a gentle pressing, the juice is immediately transferred to stainless steel fermenters for a 24 hour cold settling. The white juice will ferment for approximately 30 days at 55F until dry, yielding no residual sugar. Post primary fermentation the whites are fined and filtered before being botted the following spring to preserve the aromatic qualities in each variety.
Red grapes are de-stemmed and pumped directly into the fermentation tanks. We utilize both static and open top fermenters in our program. During fermentation the must is allowed to reach temperatures up to 85F to extract the intense color and flavors the Donati wines are known for. The red varietals will ferment for 7-10 days, then the wine is racked to another tank and the remaining skins, seeds, and pulp is gently pressed.
The aging process for our red wines begins in a combination of both French and American oak barrels from a select group of coopers. The red wines are barrel aged for 12-18 months. During this time, a continuous sensory assessment of each lot gives us the ability to designate the premium lots for our higher-end wines. When those lots are selected the wine is racked and blended and stored in barrels until bottling. The red wines are bottled un-fined and unfiltered to preserve natural flavors and aromas the grape varietals have to offer.
Overall, the winemaking team brings hands-on experience, analytic knowledge and a strong dedication to the industry. We are here to make the best wines possible to share with you. Please visit our online store detailing the varietals and blends that we have to offer.
---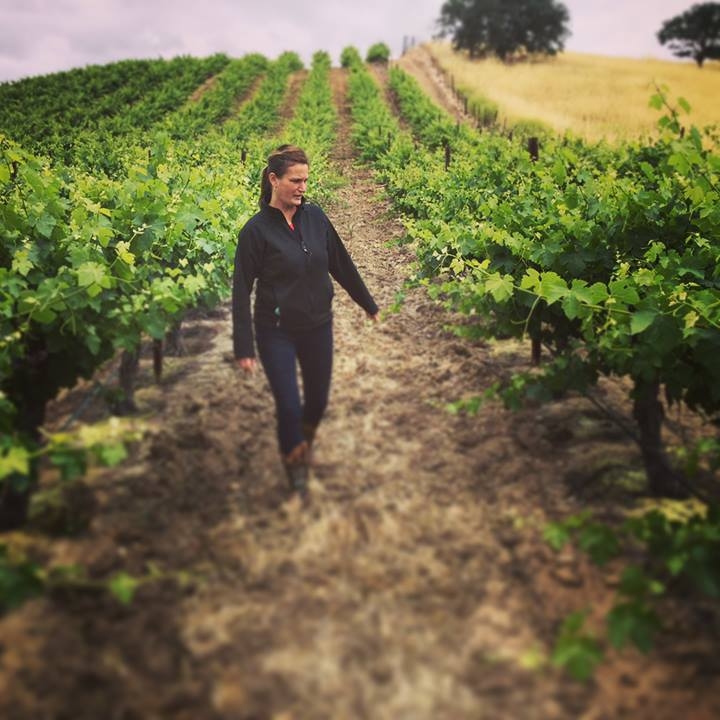 Our Winemaker
Briana Heywood joined the Donati Family Vineyard team in 2016 as Head Winemaker. She has been involved in the wine industry for the past 10 years and gained her knowledge primarily through hands-on experience. Prior to starting at Donati, Briana was Enologist at JLohr Wines in Paso Robles for the past 7 years, along with prior internships atEberle Winery and Gallo Vineyards. She earned her Enology and Wine Business degrees from Cal Poly, San Luis Obispo, in 2009.
Possessing experience in both small and large wineries, Briana is equipped with a unique perspective on maintaining consistency of hand-crafted premium wines in ever increasing quantities. This experience and perspective will take the Donati Family Wines forward as we continue to build our brand and extend our reach.